Dr Niamh Moloney & Dr Martin Rabey - PAIN: TRANSLATING NEUROSCIENCE INTO CLINICAL PRACTICE (1 Day Course) October 19th 2019: DUBLIN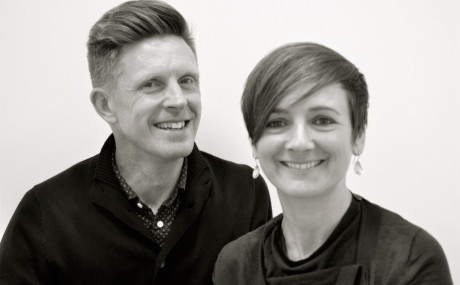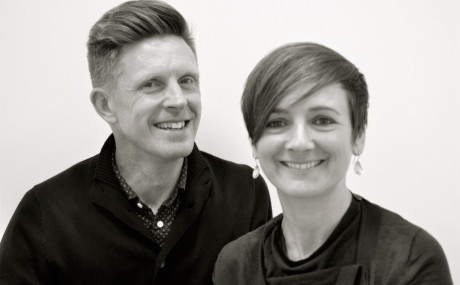 Dr Niamh Moloney & Dr Martin Rabey - PAIN: TRANSLATING NEUROSCIENCE INTO CLINICAL PRACTICE (1 Day Course) October 19th 2019: DUBLIN
Dates & Times: Saturday October 19th 2019
Eligible Participants: Chartered Physiotherapists (CORU Registered), Registered Doctors, OCI Registered Osteopaths, CAI Registered Chiropractors,
Pain: Translating Neuroscience into Clinical Practice
Course Description
Movement, neurophysiology, psychology, social interactions, health and lifestyle- why do these affect pain? Can you assess their contribution to each individual's presentation and offer a tailored treatment?
Assessing and treating from these multiple dimensions is challenging to do without a solid understanding of the science behind clinical presentations. This workshop will deepen clinicians' understanding of pain neuroscience to help clarify complexity in daily practice. Importantly, this course highlights how to integrate inputs from the body (peripheral inputs) and the brain and nervous system to guide clinical reasoning and develop treatment strategies reflective of contemporary pain science. This includes approaches to physical activity and manual therapy, as well as pain education and strategies to reduce pain-related fear and anxiety.
Learning Outcomes:
Present pain neurophysiology relevant for physiotherapists including: nociception and inflammation, pain modulation and neuroendocrine-immune system responses.

Using interactive tasks and clinical scenarios, explore how these physiological processes relate to patient presentations and influence clinical practice
Time Session
8:30-9:00 Registration
9:00 - 11:00 Pain processes in the peripheral nervous system and spinal cord: from nociception to central sensitization
11:00 - 11:15 Break
11:15 - 1:15 Pain and the brain: from the neuromatrix to descending pain modulation
1:15 -2:15 Lunch
2:15- 4:30 Pulling it together: current models of pain and how multiple systems integrate
4:30-5:00 Question and Answer Session
Podcast
Listen Here to this recent podcast by Dr Niamh Moloney, Dr Toby Hall & Dr Martin Rabey, who discuss their recent paper 'Reconceptualising Manual Therapy Skills in Contemporary Practice'.
Previous Participant Feedback
...."Great case studies and discussion- excellent course all round for integrating pain theory into practice!"
....."learning more about psychosocial factors and how to manage them has greatly improved my clinical practice in dealing with complex patients. I now feel far more confident in working with these patients. "
"Martin's extensive clinical & research experience was a definite strength - it enabled him to bridge the gap between research & clinical practice v effectively. "
"Applicability to clinical practice (and practicing this) - clear links between morning theory and practice ."
"Really good integration between pure pain science and clinical reasoning around pain. Well structured and paced"
Further Reading
Read a Recent Blog by Dr Rabey on the multidimensional nature of Chronic Low Back Pain here
Course Tutors
Dr Niamh Moloney is a Specialist Musculoskeletal Physiotherapist (as awarded by the Irish Society of Chartered Physiotherapists) who combines 20 years of clinical and academic experience. Her PhD (2012) investigated pain and sensory profiles in people with neck and arm pain, with her subsequent research focusing on assessment of pain profiles and its impact on prognosis and treatment response. In her research and clinical practice she has applied these approaches to various musculoskeletal conditions as well as pain following breast cancer treatment. She has over 45 peer-reviewed publications and has presented her research widely at national and international conferences. She has taught in the area of pain and musculoskeletal physiotherapy since 2005 holding positions at the University of Sydney (Lecturer) and Macquarie University, Sydney (Senior Lecturer, currently Honorary Research Fellow) and contributing to the Neuromusculoskeletal Masters, University College Dublin.
Dr Martin Rabey is a Specialist Musculoskeletal Physiotherapist and Fellow of the Australian College of Physiotherapists. His PhD (2016), completed at Curtin University in Perth, explored the complex interactions between multiple dimensions (pain sensitivity, psychological, health and lifestyle, movement, behaviour, demographics, socioeconomics) associated with persistent low back pain. Following this, he was part of a team researching complex interventions for persistent low back pain at Neuroscience Research Australia. He has since returned to clinical practice in Guernsey in the Channel Islands where he grew up. His ongoing research revolves around the examination and management of chronic pain disorders. He has been teaching pain physiology to clinicians since 2001
For all course Enquiries please contact us on education@evolvehealth.ie or call +353 (0)28 58572
Evolve Health Education Terms and Conditions